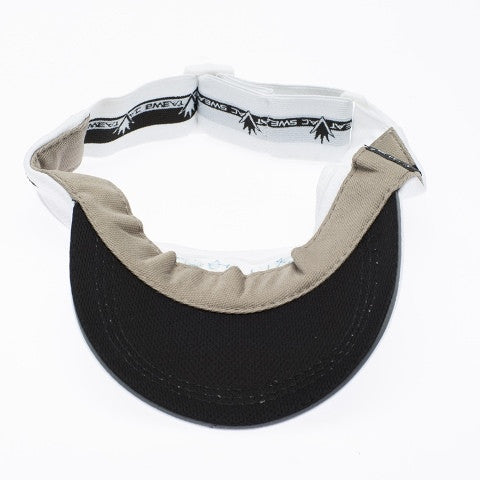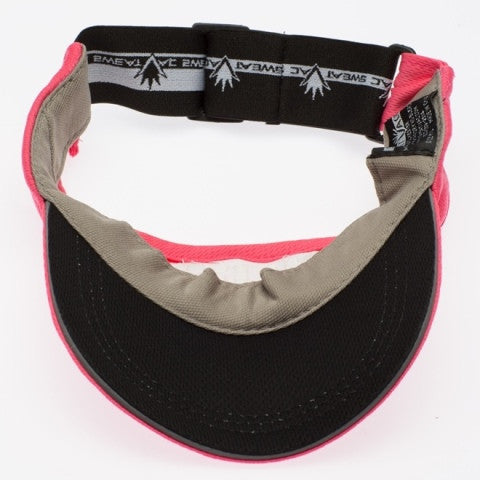 DriFit Visor
$ 15.25
$ 16.95
you save $ 1.70
The best visor you'll ever own!

From SweatVac:

Made from DriSmart and UltraVac fabric technologies and available in a variety of colors.
100% machine washable
Ultra light weight, less than 2 oz. 
SweatVac® moisture management system keeps you cool, dry and comfortable while stopping sweat from running into your eyes
UltraVac liner stays dry against your skin and channels moisture away
DriSmart technical shell provides rapid moisture evaporation
Reflective technology on front brim
Black fabric under bill reduces glare
Comfort-fit stretch fastener system delivers secure, one handed on-the-go adjustability and unsurpassed comfort
Elastic band provides perfect, no-slip, fit
Super visor
This is a great visor. It's light weight, stays in place without a tight squeeze, wicks away sweat, and looks nice too!
Awesome Visor!
Love this visor...the band wicks sweat away and it is super lightweight. Great for long runs and the adjustable band is perfect. It fits me and adjusts small enough to fit my 8-year old (who is trying to steal it). I bought it in white but will also be purchasing the black one too.
Great Visor
I am something of a visor connoisseur, if you will. I love them. I run in them. I have a million of them. This one is my new favorite! The adjustable wide elastic band makes it fit perfectly, and the reflective band at the front is great. The material is soft enough not to feel harsh against my skin. I would def recommend!
Awesome!
I wore this exact visor for a 100k, start to finish and it was the best. It was pouring rain and just awful. I didn't experience any problems with chafing (as I have previously with other visors...), discomfort or agitation, nor did it become overly heavy from all the rain. It was really great and I'm stoked to get the hat as well! The visor is flexible, form fitting to my head, and holds well throughout an entire day. Thumbs up!