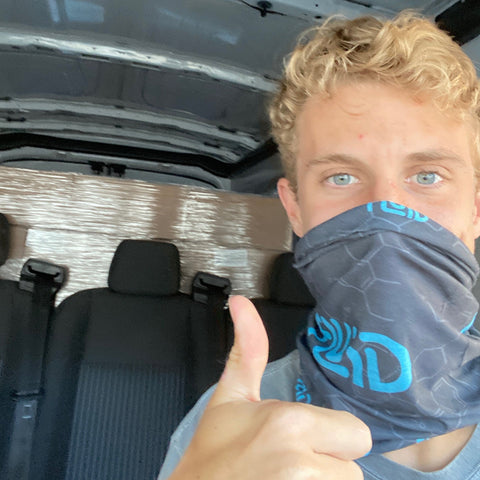 Neck Gaiter / Face Covering
$ 6.95
$ 10.95
you save $ 4.00
Thumbs up for our new super soft neck gaitor / face coverings! These are lightweight, very comfortable, and the perfect way to keep the sun off your neck and your face covered when you need to. Trail tested and road tested by our team during local deliveries! Available in charcoal with blue logos or white with gray logos, one size fits all. Enjoy!
Great Neck Gaiter
I don't use neck gaiters as it isn't cold enough where I live, but given the mask reqmnts in my County, these work perfectly. As a mask, it's comfortable and isn't restrictive with respect to my breathing.
Great for those cold weather rides!
Works great for cold weather and for a COVID face covering. Thanks gang!
Neck Gaiter
Fits great in your kit pocket. Goes on and off easily, and I have a big head. Material is very flexible and doesn't cause undo pressure on the nose when you are wearing it.
It's perfect!
It serves its purpose and even came with a handwritten note!